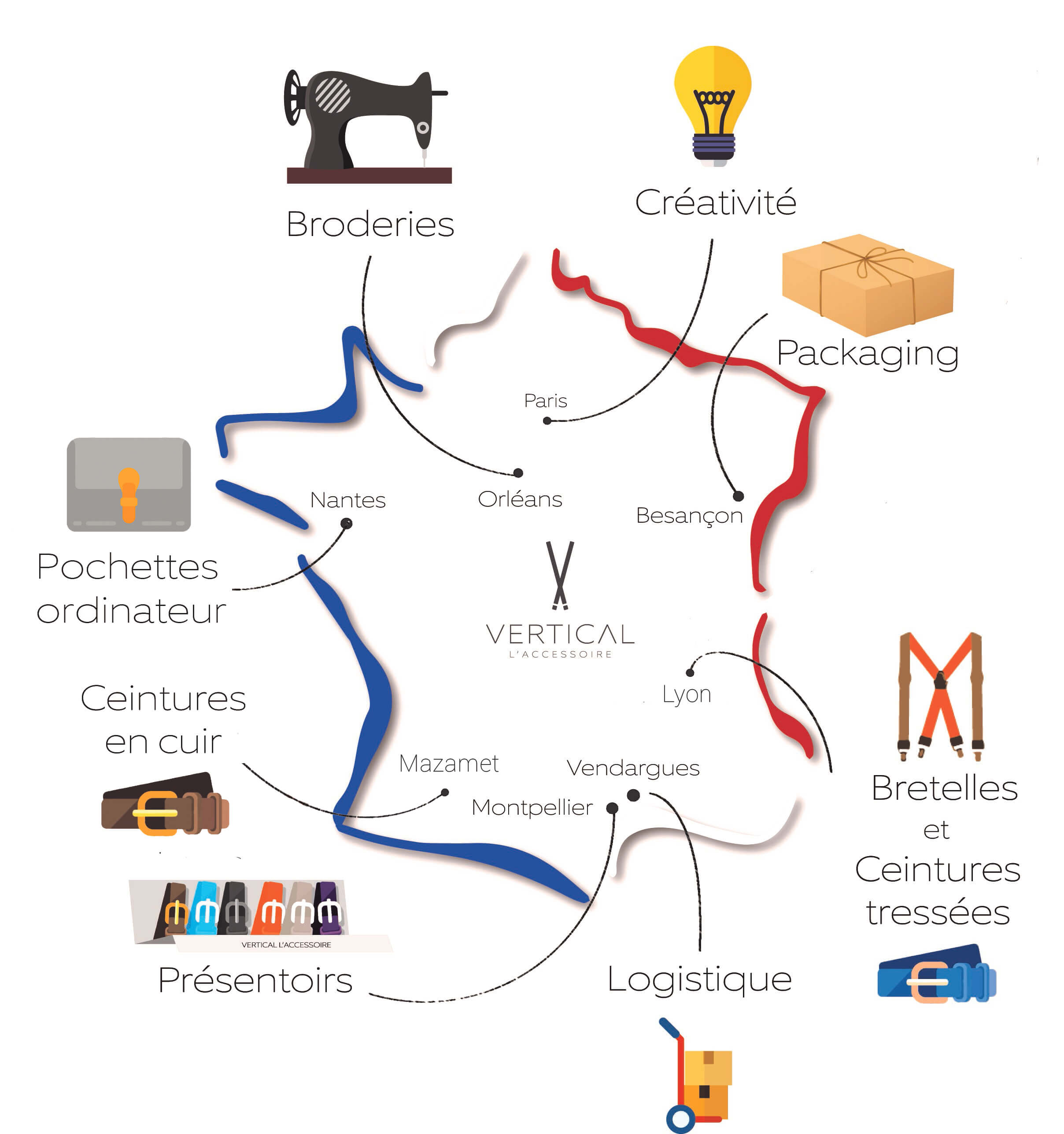 - Suspenders and belts -
Vertical l'Accessoire's belts and suspenders , are its main accessories. The brand was created in 2015 thanks to the Belt's older sister: The suspenders. Pushed by the success the brand got for its originality, Vertical l'Accessoire's family grew up fast and soon welcomed the coloured braided belts.
Our belts and suspenders are made in a manufactory near St Etienne that was created in the 1900's! The manufactory is giving work to about 60 people at the moment. Leading this manufactory? The great-grandson of the founder!
- Removable buckle leather belts -
Quickly, Vertical l'Accessoire pulls out new accessories. And guess what, those new accessories are pretty innovative since that leather belt is able to get rid off its buckle to change for another one!
That new belt's lucky owner can therefore switch its silver buckle for a blue, orange, grey or black. Nice :)
Our leather belts are available in 4 colors, all colors you need to match your styles! These are made in Mazamet, close to Toulouse in the South West of France. The factory making them has been around for 60 years.