Accessories made in France, guaranteed for life, at great prices, and for everyone.
Since 2015 Vertical l'Accessoire offers you the best accessories to diversify your wardrobe. Leather braces, belts...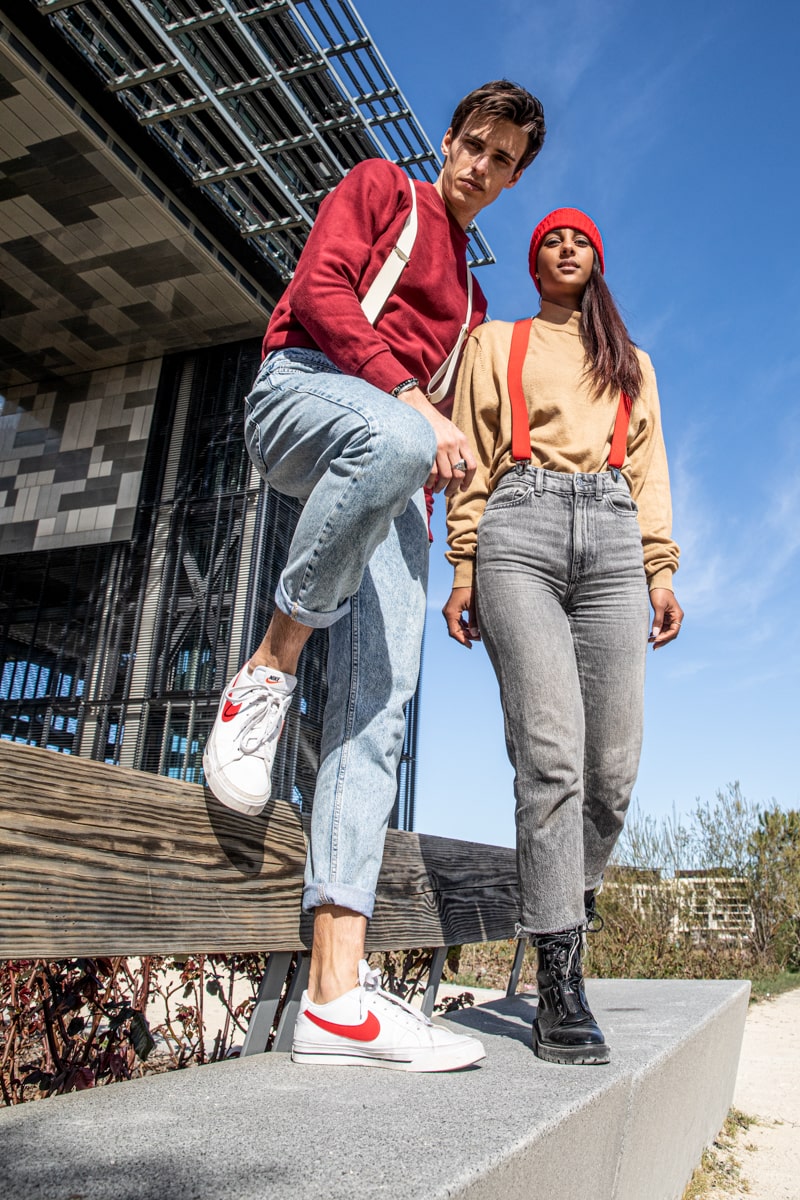 The history of our French braces company.
Découvrez l'histoire de la création de notre entreprise de bretelles française.
"What's up my man? These suspenders are way too cool! Where did you get them?"
San Francisco, Automne 2014
Cette phrase entendue à répétition pendant deux années aux Etats-Unis a finalement raison de moi cinq mois après mon retour en France.
Vertical l'Accessoire est créée en Mai 2015.
The braces brand takes advantage of the sometimes blurred boundary between professional and personal life, and it is through this accessory that Vertical l'Accessoire provides this new generation of urbanites, with multiple talents and lifestyles, the means to keep the same casual/chic outfit in two often very different environments. Initially aimed exclusively at a young male target, the brand was quickly rethought. Vertical l'Accessoire was thinking of a collection that would suit both men and women, a collection that could be worn by young and old alike. So I work on trendy and updated braces made in France; braces for everyone. A quality product with a refined design and elaborate packaging, Vertical l'Accessoire wants to make a big splash with this first collection, which has been thought out down to the smallest detail. Thin or wide, discreet or cheeky, the brand offers braces for all tastes and all types. Only 4 months after its launch, the Made in France leather braces brand is thinking of an accessory that might be a little more common... An accessory that would concern absolutely everyone! The belt. From braided belts to leather belts with interchangeable buckles, Vertical l'Accessoire becomes "The brand that holds your trousers." Prescriptive and subversive, original and elegant, French and casual, these are the keywords of Vertical l'Accessoire.
The values of our quality braces company
The values of Vertical l'Accessoire are first and foremost reflected in the process and the way our quality braces are made.
At Vertical l'Accessoire, we do our utmost to offer our customers the best accessories on the market. Shoulder straps, belts, pouches, wallets, all you have to do is make your choice. The quality of Vertical l'Accessoire's products and braces comes above all from the quality of the materials used to make them. We make sure to use noble materials with numerous properties that give our products a great resistance and an undeniable aestheticism. Thanks to this approach, you can enjoy long-lasting accessories without losing quality. As a manufacturer of braces, Vertical l'Accessoire offers all its customers genuine leather belts and braces. The vegetable tanning of our belts and braces allows us to offer you accessories with a pure and elegant design that will match all clothing styles: formal events, work clothes, casual look... Thanks to the bark of acacia, oak and mimosa used to make our belts and braces, you will be able to enjoy accessories with natural and deep colours. The elastane used in the manufacture of our Made in France braces gives them elastic properties for optimal comfort. You can thus benefit from all kinds of accessories made in an eco-responsible way.
At Vertical l'Accessoire, we are committed to working with and promoting French craftsmanship. This is why we have chosen to work primarily with French companies and partners. French excellence and know-how are reflected in the quality of our accessories. We work in priority with local craftsmen in order to favour short circuits. So don't hesitate any longer and take advantage of the quality of French-made braces.
Thanks to Vertical l'Accessoire you can benefit from a fast delivery of all your accessories. Our very reactive team will proceed to the shipment of your order in a reduced time. For each of your orders, you will be able to take advantage of a careful packaging in the image of our brand. Our woven belts, for example, are all sent in a small cotton pouch for a smooth reception. Enjoy a simple and efficient return process with Vertical l'Accessoire. Want to return your product? Nothing could be easier! Simply inform us of your wish and you will receive a return slip as soon as possible. Print it and stick it on the box of the parcel and go to the post office. Once you have received the product, you can choose between a refund or a new Vertical l'Accessoire product. At Vertical, our straps and all our products are guaranteed for life.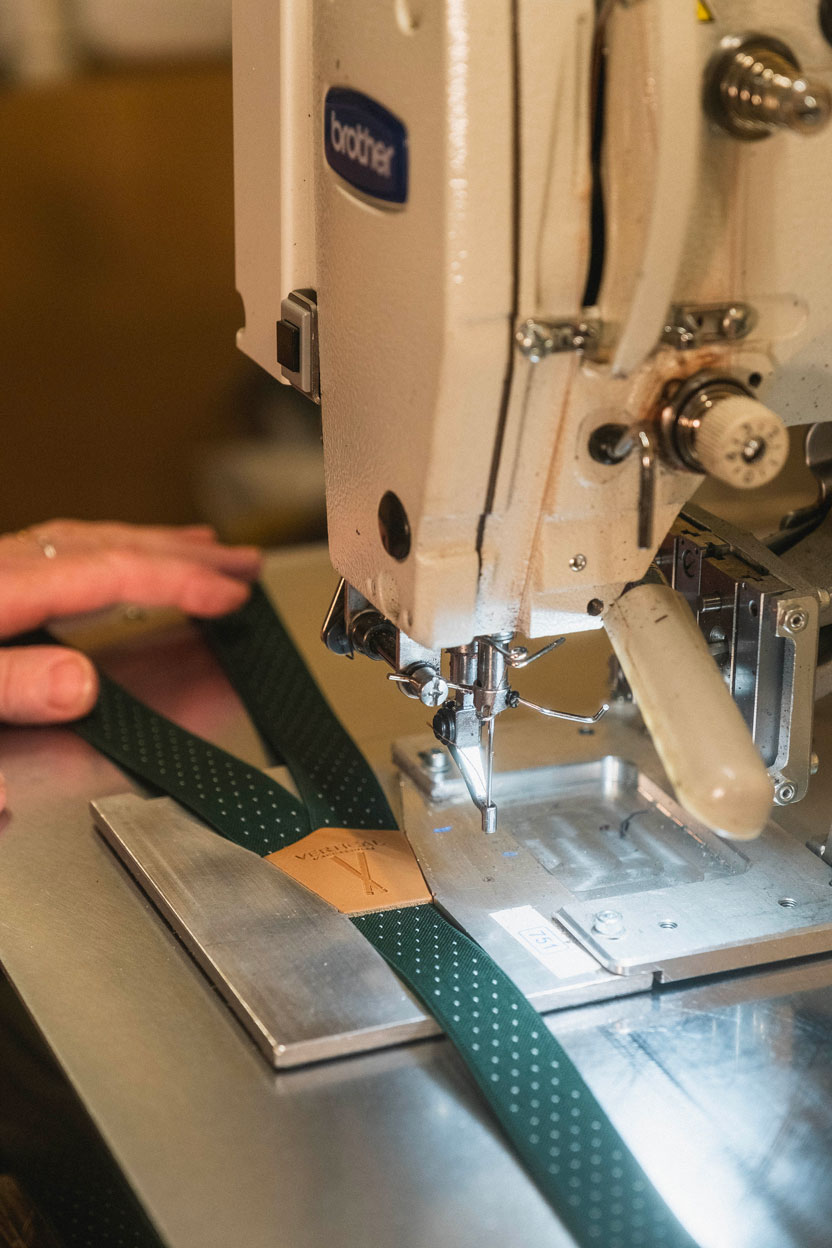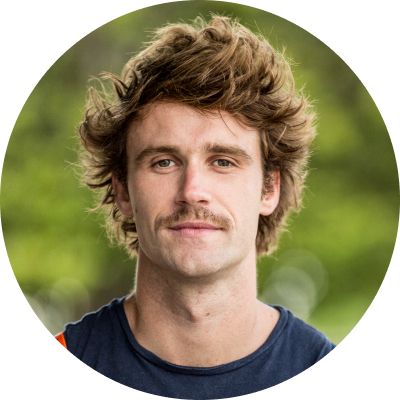 Hubert Martin, founder of our French-made men's braces company
The creation of our French-made men's braces company begins with the story of its founder: Hubert Martin.
Canada, South America and then the United States, my business studies took me all over the world for five years. Five years punctuated by travel, professional experience and encounters. Five years during which I obtained a Master's degree in Business at Lindenwood University. But it was also five years during which, as if to remind me of my "French roots", I very often accompanied my outfits with a pair of braces. Wherever I go, I always find that there is a unanimous enthusiasm for this accessory. I often wear them with jeans over a t-shirt or a shirt. As an accessory with a certain sympathy capital, it is in May 2015 that I take the bet and decide to create my brand. I created Vertical l'Accessoire, the cool and "updated" braces made in France, for totally trendy and original outfits.