This weekend was the Vintage fair at the Carreau du Temple in Paris.
Second-hand clothes and objects of all kinds were there for this 12th edition!
Suspenders, laces but also gloves and belts, the Vertical l'Accessoire family was there, alongside many other designers who came especially.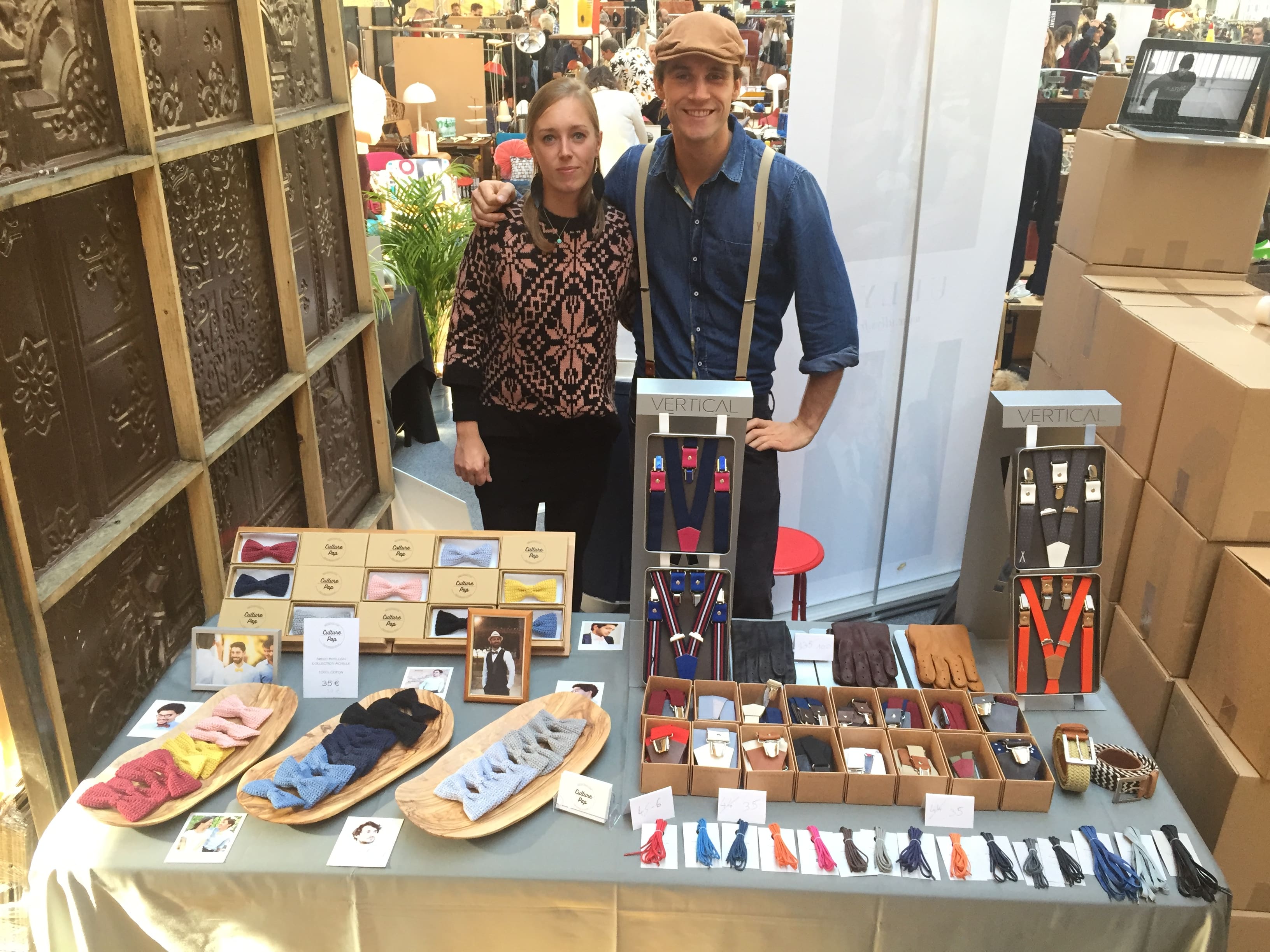 Among these creators, many were in the sale of accessories. And if there is one accessory more present than ever at this show, it is the famous bow tie!
In order to optimize the location a little bit, we shared our stand with Zelda, creator of the pretty hand-knitted Pap' Culture bow ties, be careful!
https://culture-pap.fr
Our neighbor was the Flaneurz brand. Arnaud, engineer and creator of the brand worked for 2 years to create a detachable roller skate, as he says "Walking is good. Rolling….It's better! ". Demonstration: https://www.youtube.com/watch?v=C8y8WqMtPpw
Our other favorite of the weekend is the Ullys brand. Adrien and Maxime met in 4th grade. The two friends decided to create Ullys when they left their business school 3 years ago. Ullys is dedicated to the sale of fashion accessories for men. Blue is essential for the brand, which is inspired by a mythological universe.
http://www.ullys.fr
At Vertical l'Accessoire, wide black suspenders made in France are at the top of the race! The latter, well in the theme, met with great success. Our colored laces made in France have also delighted many shoes: )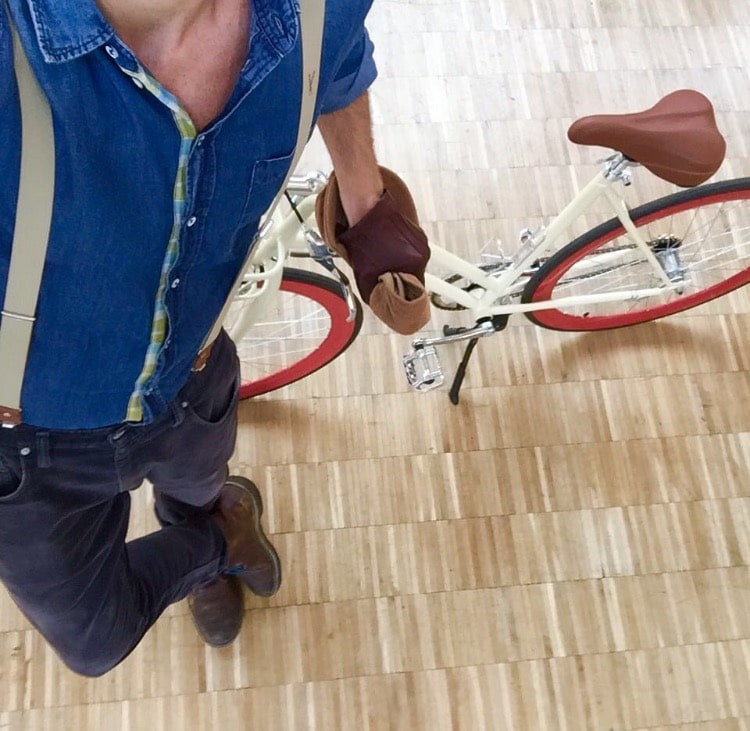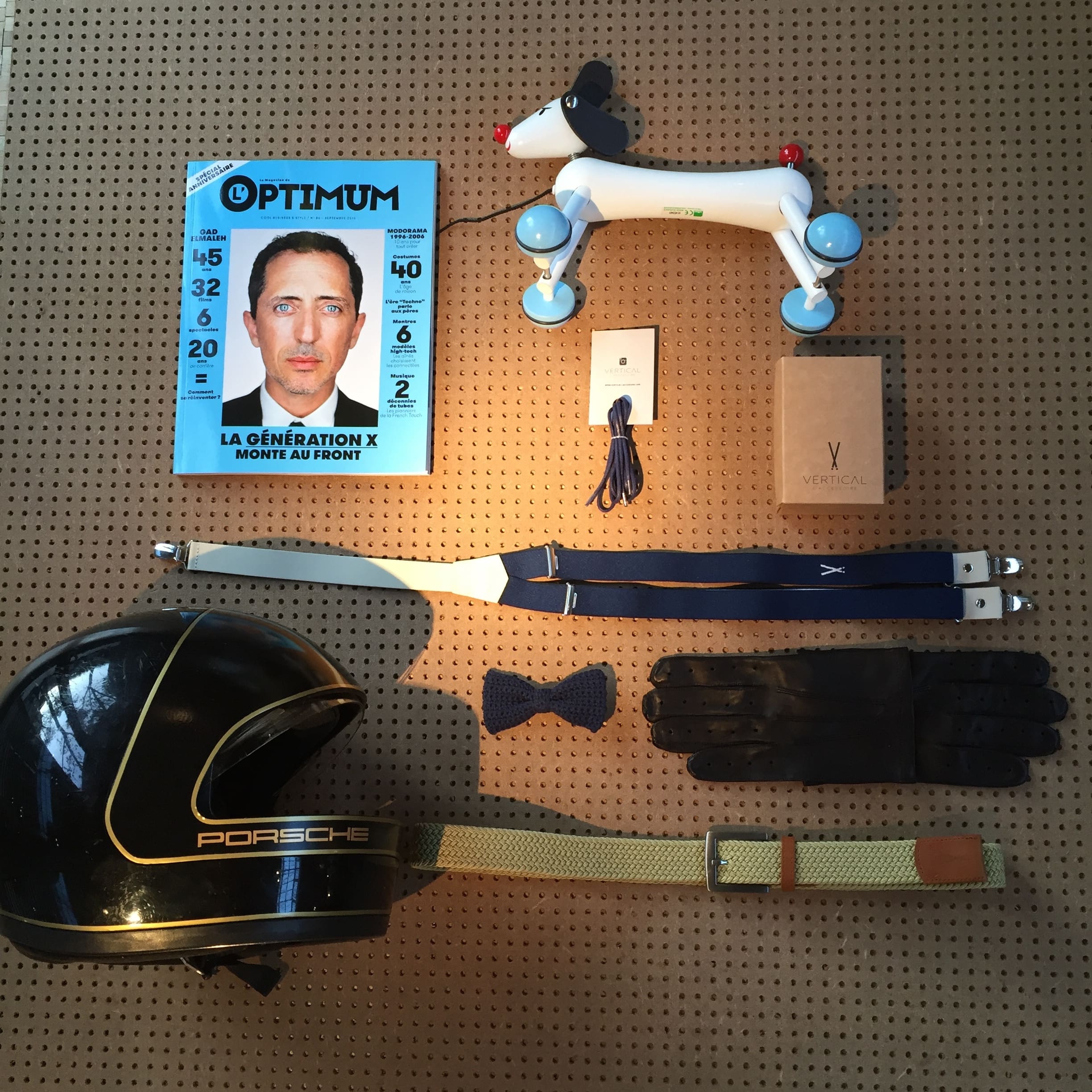 Et si nous nous quittions sur une petite note de musique ?
https://www.youtube.com/watch?v=unCVi4hYRlY&list=PLFnCmAGzjlkom7aTZlJ6PQx5tNqA7lRaM