We have to admit, we've been asking for button suspenders for a while now... Perhaps the desire for more "business", more "classic" outfits?
In any case, we worked hard to find the right supplier and finally found the one that fits perfectly with our line of conduct as a manufacturer in France!
So get ready, a few more weeks of waiting and the button suspenders will finally be available on the Vertical l'Accessoire e-shop and at your retailers.
On the program, suspenders with black, burgundy and beige buttons! These will be wide. For guaranteed business style, you'll need to wear these button suspenders with suit-style pants. Put on your most beautiful moccasins, put on a plain shirt, tie your pretty suspenders and you can then audition for the "Wolf of Wallstreet" ;)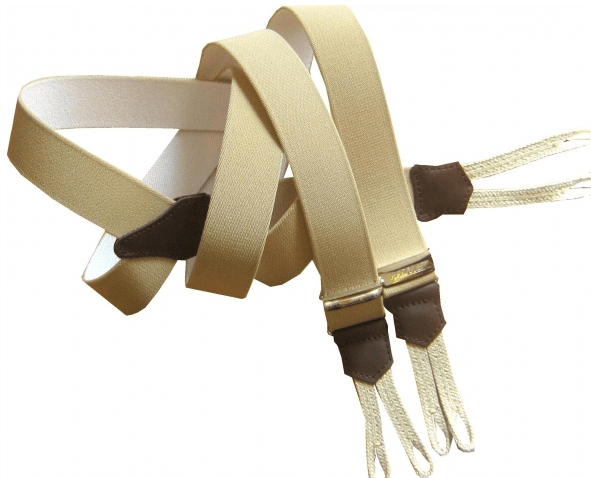 But these button suspenders will also adapt very well to a more casual style. For this, put on jeans or canvas pants, be careful, the latter must of course be equipped with the three pairs of buttons necessary for wearing the accessory. Accompany your smart with a pair of boots, we highly recommend the Clarks for a casual style at the top. For the top, however, we recommend keeping a small plain shirt, keep it open at the top, roll up your sleeves and voila, the shirt/fute/Clarks/button suspenders mix will give you a chic and relaxed look.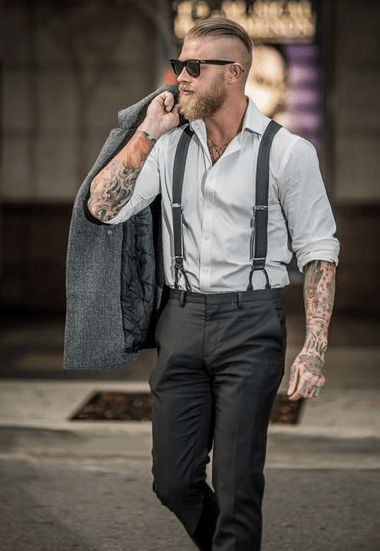 It must be said, the suspender with buttons, older sister of the suspender with clips, is still of superior elegance. And even if at Vertical l'Accessoire, we prefer the casual style and the fact of being able to wear an accessory that is seen without really being seen and therefore by definition, the strap with clips, we strongly believe in the strap with button for a style original and cared for in every detail.